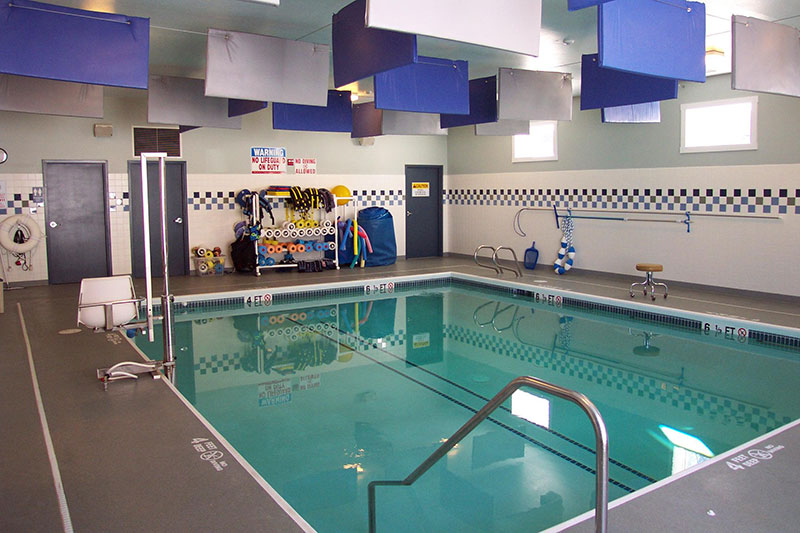 Aquatic Therapy
The healing properties of water
Those who have trouble with exercise due to arthritis, fractures, sprains, or weight issues, often benefit from aquatic therapy. This unique form of physical therapy uses the buoyancy of water to prevent the stress on joints that exercise on land can cause. Water also provides resistance that helps build strength in weak or injured muscles, while the water's warmth increases blood flow to the damaged area, helping to speed healing.
Huggins Hospital is proud to offer to our community this sophisticated form of treatment. Our therapeutic pool at our Back Bay Rehabilitation location is kept at a beneficial 92 degrees, and skilled physical therapists guide you through exercises that can help restore your strength, improve range of motion, and reduce swelling. We also offer a Water Aerobics class on Tuesday and Thursday nights from 5 to 6 PM, and 6 to 7 PM.
To learn more about this special form of therapy, please call Back Bay Rehabilitation Services at 603.569.7565 or e-mail BackBay@hugginshospital.org.