Massage Therapy
A soothing way to foster healing and recovery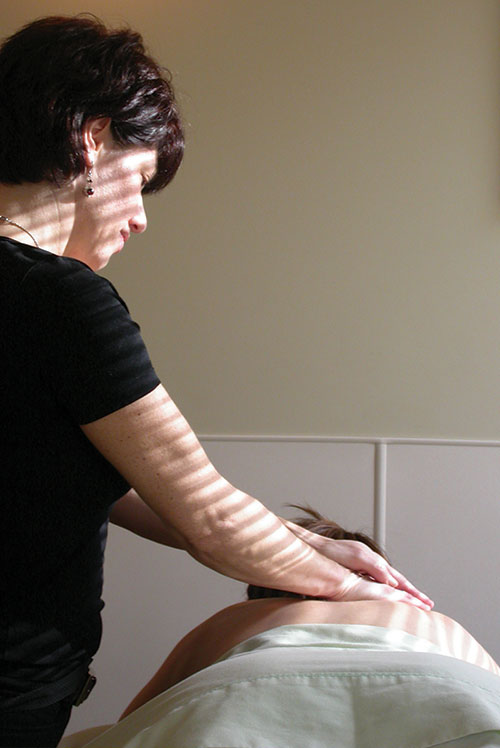 At Back Bay Rehabilitation, our massage therapists are skilled in creating a comfortable, safe, relaxing environment that you'll enjoy as you reap the many benefits massage can provide, including:
relief of back pain
treatment of headaches
easing of carpal tunnel symptoms
reduction of depression and anxiety
relieving chronic pain symptoms
clearing waste products that cause painful, stiff muscles, and joints
treatment of orthopedic conditions, before and after surgery
relieving prenatal and postpartum pain and stress
reducing stress and muscle tension
increasing flexibility and mobility
improving circulation to bring oxygen and other nutrients into tissues
Aquatic Massage Therapy is a gentle, hands-on massage therapy treatment that takes advantage of the anti-gravity provided by a therapeutic pool, heated to the neutral body temperature of 92°F for passive rehabilitation. This beneficial therapy permits the body to gain a larger range of motion in the water than it does when it's out of the water. You float peacefully on your back while the water helps the massage therapist to support your body.
Hot Stone Massage Therapy is used to help you relax and ease tense muscles and damaged soft tissues throughout your body. During a hot stone massage, smooth, flat, heated stones are placed on specific parts of your body. A hot stone massage is especially beneficial because heat makes your blood vessels expand, allowing more oxygen to get to your muscles and allowing more toxins to move out of your bloodstream.
We look forward to helping you heal and recover through Massage Therapy. Please call Back Bay Rehabilitation at 603.569.7565, for an appointment. Treatments typically last one hour, and a physician's referral is not required.
Back Bay Rehabilitation
90 Mill Street
Wolfeboro, NH
603.569.7565 Fax 603.569.3026