Occupational Therapy
A return to the occupation of daily living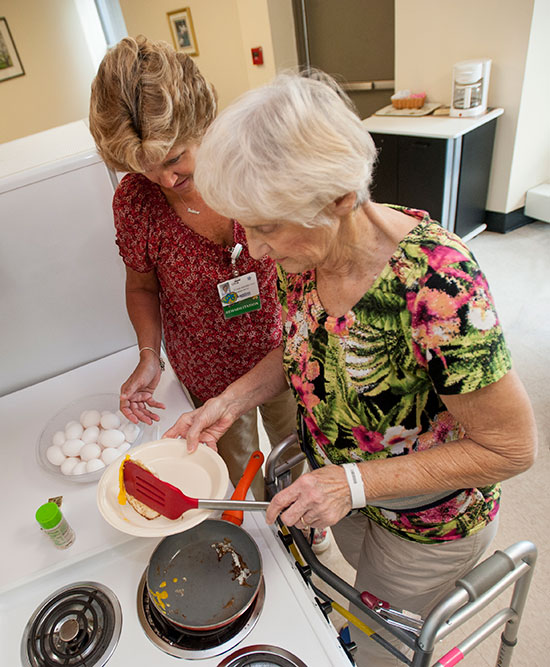 As we go through our daily routine, we're occupied by many tasks: we shower, work, shop, cook, drive our car, solve problems, and much more. These "occupations" don't just keep us busy, they help us stay healthy. They give our lives meaning and structure, and provide a sense of well-being.
That's why, at Huggins Hospital, our occupational therapists help you return to the tasks of daily life. We have exercises that increase strength and dexterity, and we offer adaptive equipment training to help with bathing, dressing, and mobility. We can help with many different health issues, including:
Work-related injuries
Repetitive stress injuries
Limitations caused by a stroke
Chronic conditions like arthritis, multiple sclerosis, Alzheimer's, and fibromyalgia
Learning problems and developmental disabilities
Injuries, including spinal cord injuries, amputations, and broken bones
Vision or cognitive problems that threaten the ability to drive
For more information and to learn how our compassionate therapists can help you participate in life again, please call Back Bay Rehabilitation at 603.569.7565 or e-mail BackBay@hugginshospital.org.